OUR WOMEN LIBERATIONIST
LOCAL GOVERNMENT MODEL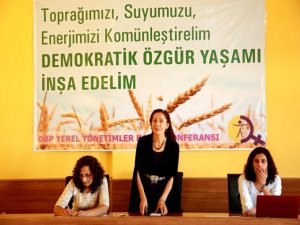 OUR WOMEN LIBERATIONIST LOCAL GOVERNMENT MODEL
The local government realm is known to be one of those areas that extends into and establishes the
broadest contact with all sectors of the society. The representation of women who make up half of
the society in local elections is indispensable for the realization of local democracy. Although this
area is defined as a men's realm by the system, the Kurdish Women's Movement's over twenty years
of experience in local administrations and collaboration with the women's movement in Turkey have
resulted in big gains both in terms of women's representation in many areas and the administration
of municipalities from a women's perspective.