To the Press and Public Opinion;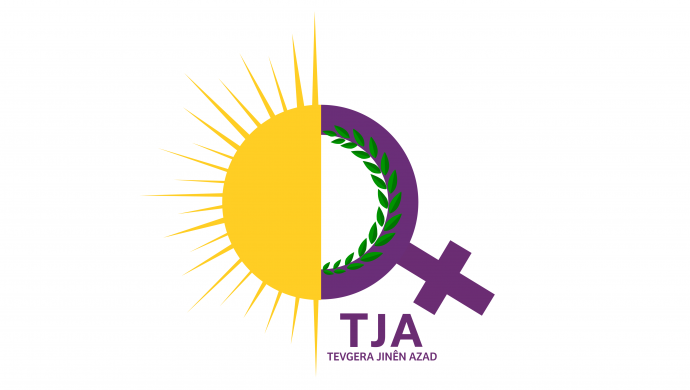 The fascist state mentality which finds its representation in the AKP-MHP dirty alliance presses on with its hostile attitude towards the Rojava revolution, ever compounding it. The democratic nation model, built by the Kurdish people and the Arab-Armenian-Syriac-Turkmen-Circassian peoples who came together on the basis of an equal and free life, has always been targeted by Turkey and regional/hegemonic powers.
Women who are the pioneers of the Rojava revolution where a democratic society, a democratic nation far beyond the scope of nation-state mentality is being experienced, where democratic nation and autonomy have become one almost like soul and body, are facing attacks and especially directly targeted assassinations in all four parts of the Kurdistan geography and in many parts of the world. All of the assassinated from Jiyan Tolhildan to Roj Xabûr and Barîn Botan; from Hevrîn Xelef to Evîn Goyî who was attacked in Paris are among the leaders of women's struggle for freedom.
Lastly, Qamîşlo Canton Co-chair Yusra Dervêş and Liman Şiwêş and Fırat Tûma, who were with her, were killed in a combat drone (ucav) bomb attack. The Paris massacre carried out in 2013 by the fascist state mentality now personified in the AKP-MHP dirty bloc, still stands there in all its veracity. In still another attack in 2022, our comrade Nagihan Akarsel, member of the Jineoloji Research Center, was assassinated in Sulaymaniyah, Kurdistan Federated Republic. In addition to women who worked in different fields of the women's freedom struggle and were murdered, also assassinated were numerous politicians. Especially since September 2021, at least 6 people have been murdered, including Nagehan Akarsel and the recently murdered Hüseyin Arasan. The responsibility for these massacres undoubtedly lies on the regional powers that make dirty clandestine alliances against the Kurdish freedom struggle and primarily on Turkey.
The aim of the AKP-MHP fascist bloc and its dirty alliance with regional powers when taken together with the murder of Qamîşlo Canton Co-chair Yusra Dervêş is definitely to liquidate the freedom struggle of the Kurdish people in all four parts of Kurdistan in the centenary of the Republic and Lausanne; to see through the genocide that the sovereign nation-states agreed on but fell short of achieving a century ago.
While the struggle against the darkness of ISIS and the democratic nation model built in Rojava today is an evident source of inspiration for the oppressed peoples of the world, Turkey and the regional powers with which it has entered into dirty alliances attacks Kurdish women's freedom struggle in general and Rojava in particular. We call on the international community to take action against these attacks by Turkey and its regional allies on Rojava and the freedom struggle of Kurdish women.

Jin Jiyan Azadî!
Dîsa Jin Dîsa Azadî!

Tevgera Jinên Azad (TJA)