To the press and public opinion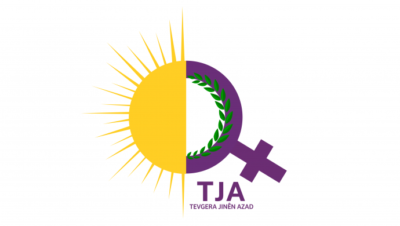 As we go through the days when the women's freedom struggle has been growing and the rebellion has been spreading more and more, we know that the sexist and immoral attacks on our activists and struggle partners are an attack on our women's struggle, the values created by it and our free life philosophy.
It is not a coincidence that the plausible discourses are spread by men in the current system, where wars, destruction and plunder, violence against women and abuse against children are circulated by male state policies. While the strategic and political conditions of Kurdistan determine the quality and form of our struggle and our will to fight, those who attack women by straying from their values show once again that they have lost their morals under the name of nationalism, religionism and statism. Here we expose the comprehension they serve. Even though the male-state mentality has been systematically organized for five thousand years, the methods that have emerged in Kurdistan are implemented with deepened private war arguments. States-men, who could not achieve victory in longstanding wars, aim to degrade, discredit, and remove women, youth, and children in particular, by putting their dirty and disproportionate policies into action. Policies that have been maintained for a long time have been put into effect in different ways. The trustees' targeting and closing down women's institutions in particular, the targeting of young women as happened in the case of Ipek Er, the intensive opening of the institutions of "political Islam", which are also reactionary, monist, sexist formations, and the targeting of children in these places, and the refutation of the moral-political values of the society by these are just a few of the practical aspects of the special war in Kurdistan. Just as "private space" is political, "private war" is also a dirty state policy. What is created is certainly not independent of the political atmosphere that is being tried to be created. Those who do not speak out against the massacres of women and child rapes, those who remain silent, even those who create the ground for this, attack women who are the pioneers of social change and transformation and try to mask their dirty faces. These attacks are intended to be transformed into a reputation assassination, physical and political massacre against women. Undoubtedly, while this situation shapes the dimensions of our struggle, it also reveals the gravity of the attacks we have been subjected to. Child abuse and rape, violence and massacres against women, political assassinations, reputation assassinations against especially our activists, will not be an obstacle to our struggle, on the contrary, each of them will continue to be a reason for our struggle. Pervin Buldan, who is also our activist, Perihan Koca and Sevda Karaca, our struggle partners, and finally our friend Başak Demirtaş is attacked immorally via virtual media.
No TJA activist, woman who stands for democracy and freedom is alone. On this basis, we call on all women and our people to be conscious and sensitive to the special war, with the patriotic measures revealed by our ideology. It is the responsibility of each of us to take a stand against all the understandings that private war tries to discredit. Our aim is our free life philosophy, our struggle partnership and our women's union. What we aim for is women's resistance, the freedom consciousness and values that created by it. It should be known that we will increase our freedom and determination to struggle in all areas of life with the Jin Jiyan Azadî philosophy against these attacks. We women and moral-political society values will win.
Jin Jiyan Azadî
Tevgera Jinên Azad (TJA)